MICHAEL KORS.
–
SLIM RUNWAY HYBRID WATCH
DESIGN TASK / ChALLENGES:
How can we EVOLVE the existing Michael Kors watch line with a hybrid module for the Market?
How can we introduce connected accessories to the customer? Is there space between traditional and full touchscreen?
TECHNICAL / RESEARCH:
Who will be using the Michael Kors hybrid watch?
What kind of functions will the user need/want/use/customize?
The hybrid module will connect to any Smartphone running the Michael Kors app-- will this be easy for the user to setup?
What kind of battery life does a hybrid watch have?
Will the new hybrid module cause the watch to be too thick for the user's wrist?
What price point is appropriate for the user?
FUTURE: Will this overlap other developing Michael Kors accessory? (Future hybrid jewelry, future traditional watches, etc.)
RESULT / FINISHED PRODUCT:
Pairs with Smartphone app (Android or Apple) for the user to customize watch functions.
Firmware updates through the app.
Activity tracking, sleep tracking, no charging required, wireless syncing, multiple time zones, photo remote, music/media controls.
Keeping within the appropriate price point for the user.
Live product page here: https://access.michaelkors.com/hybrid.html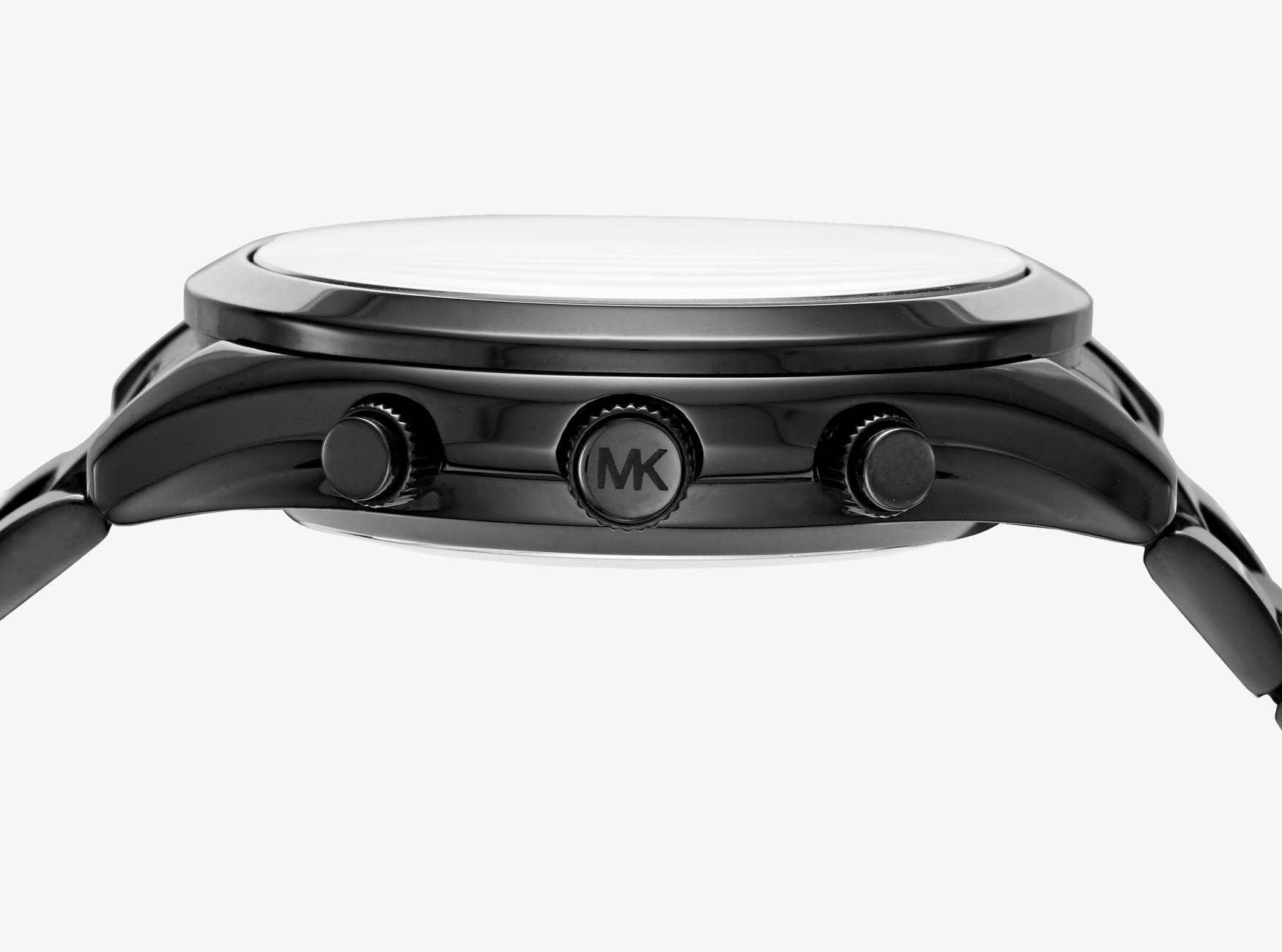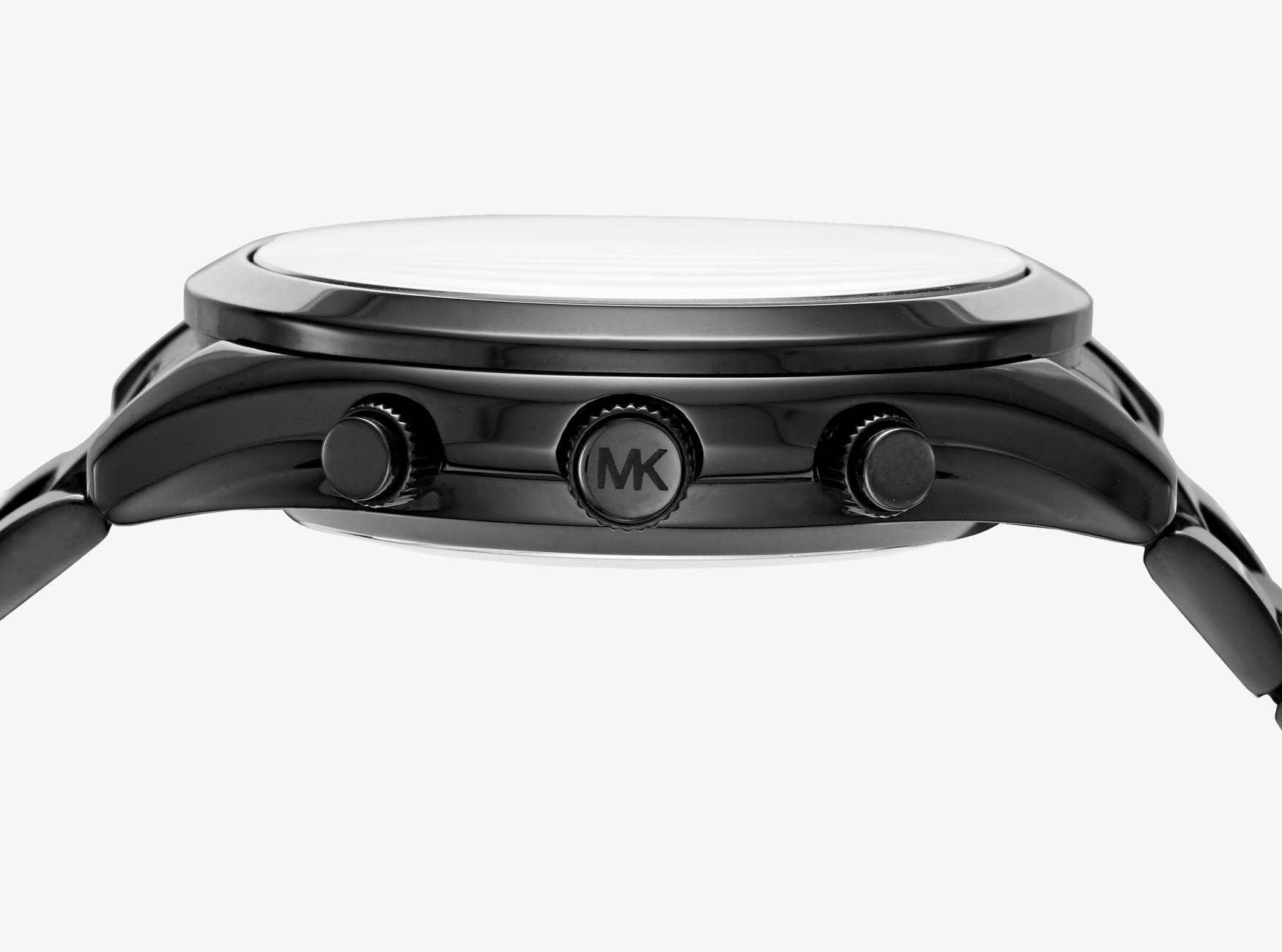 FEEDBACK:
Online reviews were generally positive, but mentioned 42mm size was slightly too large and masculine.
Do we have an opportunity to revisit with a more feminine solution for the user?